About Youngstown Auto Wrecking
Quality Used Auto and Truck Parts
After a devastating fire in June 2006 that left the yard with only 147 vehicles and all indoor inventory depleted, the yard was purchased in April of 2007 by Niki D'Atri Enterprises, Inc. Today the yard has re-established itself in the industry with over 5,500 late model cars and trucks in stock and 90,000+ dismantled parts that are stored indoors.
In addition Niki D'Atri Enterprises, Inc owns a sister location in Freedom, Pa. which parts are delivered to and from every morning to help ensure you will find your needed parts quickly.
We now offer a Commercial and Insurance division located in our newly renovated private offices for the customers convenience, while still offering a knowledgeable and friendly counter staff for the individual vehicle owner.
We currently maintain a 45 acre yard conveniently located between Cleveland, Ohio and Pittsburgh, Pennsylvania with easy on and off ramps to interstates, and we are still serving the Mahoning Valley after 40 years!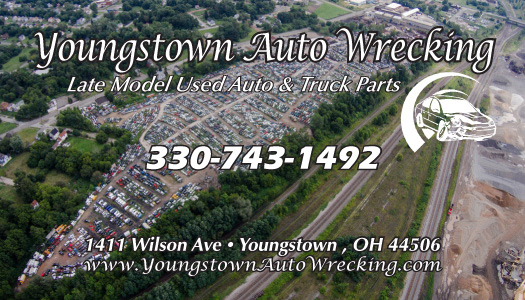 Our company offers delivery locally and within a 50 mile radius to shops as well as shipping anywhere in the U.S.A. via UPS and R+L Carriers. If you need special delivery consideration JUST ASK we will assist in the best possible means.
We pride ourselves in customer service and want to become your partner in business.